Model and Serial Number Locations
Finding the Engine Model
To find the model number, look for a model number sticker on the engine.
All Honda engines model numbers start with the letter "G," such as "G100", "GX610", or "GXV160."
This is the base engine model. The engine model and serial number should be adequate for most of your needs.
However, if you need the detailed engine type, you can find an engine identification guide here.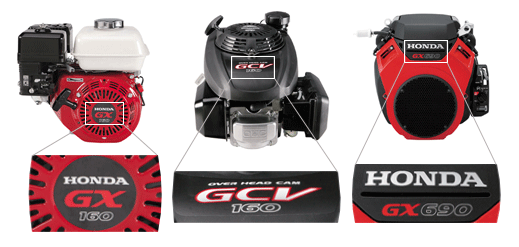 Finding the Engine Serial Number
The engine serial number is stamped into the side of the engine. All Honda engine serial numbers have a 4 or 5 letter prefix followed by a 7 digit number.